Pattern change now looks likely bringing colder and some unsettled weather for a time but how long will it last?
The weather has been dominated by high pressure in the South of the UK over the last two weeks which has brought very mild SW winds into the UK but this is going to change from the weekend.
A cold front will move towards the UK on the weekend bringing a change to more colder conditions. This feature will introduce a cold airmass with 850hPa temperatures of below -5c and also some precipitation however any details are uncertain at the moment. But what is likely is that there will be a considerable drop in temperature compared to what we have been used to as of late with temperatures struggling to 5/6c in the west and maybe 5-8c in the East and snow is possible but this is only really likely on any higher ground in the north and west.
850hPA temperatures for Sunday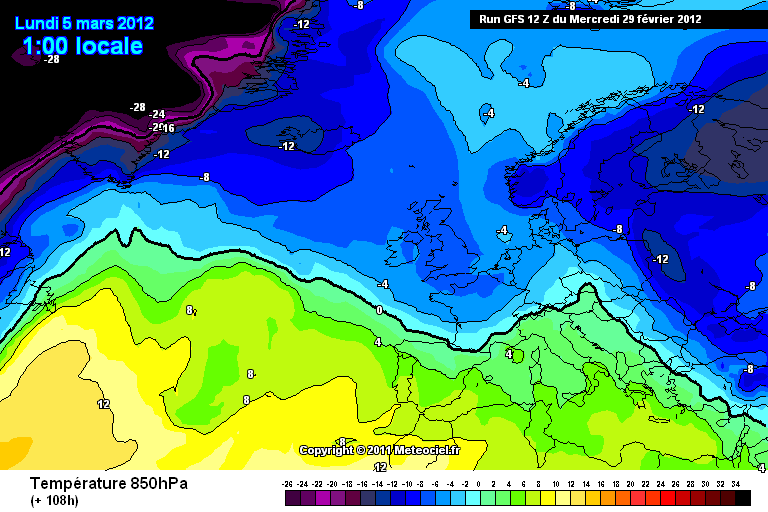 The length of this cold spell is still currently uncertain however a change to colder, sunnier with wintry showers looks likely from the weekend but temperature look to rise by the middle to end of the next week but this is likely to change.
Regards,
Matthew